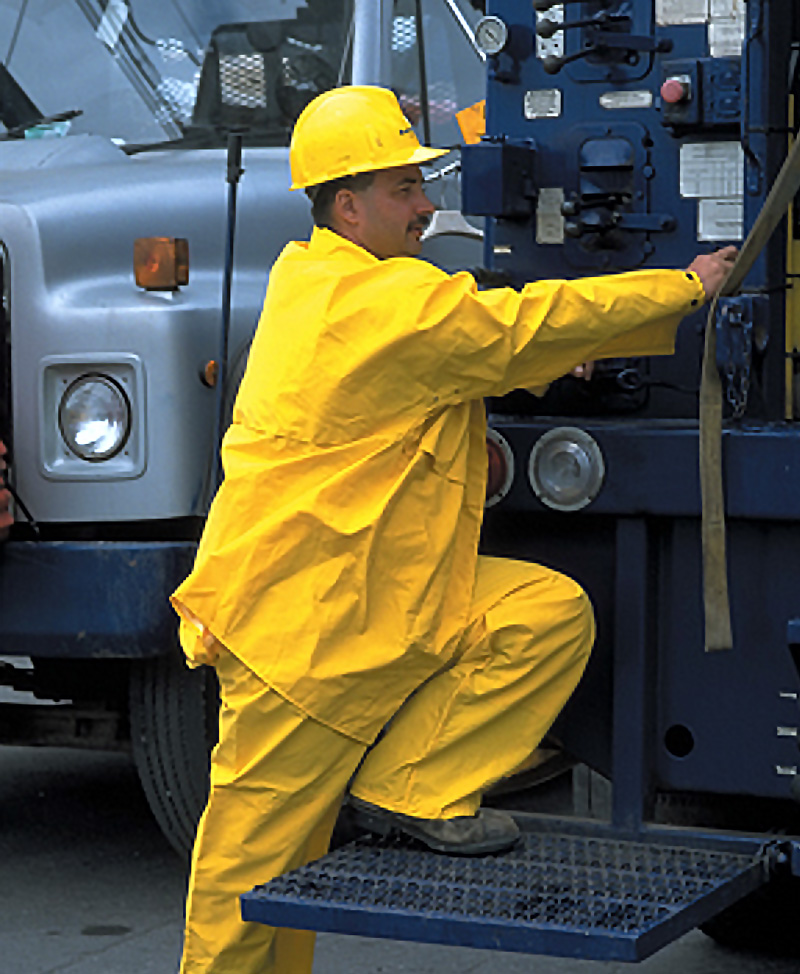 OIL, GAS, MINING – PROTECTIVE BARRIERS
STEDPRENE®
Our protective barriers are designed to meet and exceed the performance requirements of industrial protective garments. Our neoprene, PVC, rubber and polyurethane coated barriers provide protection for all different applications in this industry. Our STEDPRENE® barriers are designed with our neoprene formulation to protect against chemical penetration and hydrocarbon contamination.
Product Benefits:
Abrasion resistant
UV degradation resistant
Waterproof and flexible
Chemical resistant
Flame resistant
Applications:
Non conductive petrochemical protective barriers
Protective apparel for agriculture industry
Barriers resistant to by-products of the food industry
Mining rainwear
Oil and gas resistant barriers
Stedfast Black Diamond®
Stedfast Black Diamond® rubberized protective fabrics incorporate a neoprene coating for absolute protection from foul weather, UV exposure and hydrocarbon and chemical exposure. The low- smoke technology is designed to provide workers with maximum protection against hazardous smoke and intensive heat.
Product Benefits:
Waterproof
Chemical Resistant
Flame Resistant
UV Resistant
Washable
Seam sealed for ultimate waterproofness
Abrasion Resistant
Durable