Superior antibacterial properties.
Salvesan towelettes are alcohol-free and 100% biodegradable that provide superior antibacterial properties, killing a broad spectrum of harmful bacteria, germs and viruses yet is gentle enough to use on the skin. Effective, moist, non-shredding and streak-free, Salvesan towelettes are ideal for any porous or non-porous surface such as chrome, glass, plastic, rubber, and many other surface types.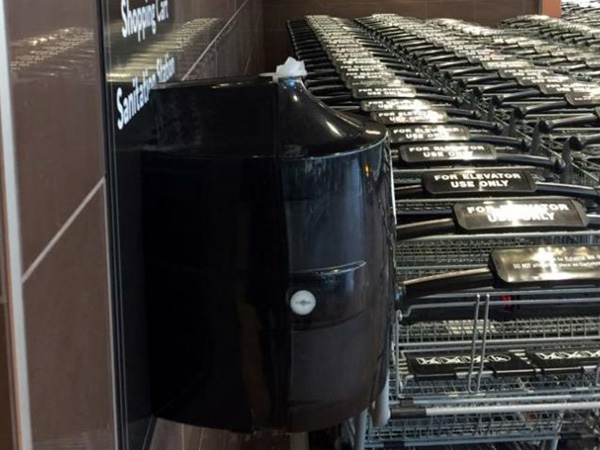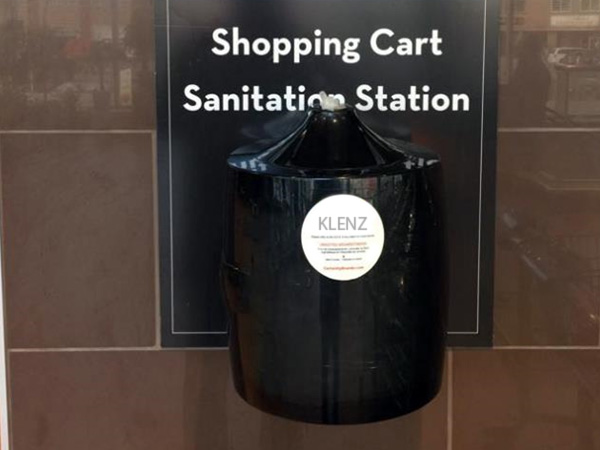 Shopping Cart Handle Testing
CanAm Scientific went to a local grocery store on February 20th, 2017 to conduct swab testing on a typical touch point of a grocery cart (handle).
Objective: To validate a reduction of bacteria on the surface by using CanAm HOCl sanitizer.
RESULTS INDICATE THAT USING CANAM HOCl SANITIZER WILL SIGNIFICANTLY REDUCE THE AMOUNT OF BACTERIA USUALLY FOUND ON THESE SURFACES.
We did two swabs on the surface with a photo of the area. One swab (1-SCH) before using our Sanitizer. This is to show the bacteria load usually found on these surfaces.
Second swab (2-SCH) was after sanitizing the surface using CanAm HOCl Sanitizer. The swabs were then sent to a third party lab for culturing. We received the results back from the lab on March 1st, 2017.
See more ways to protect your health and your environment.