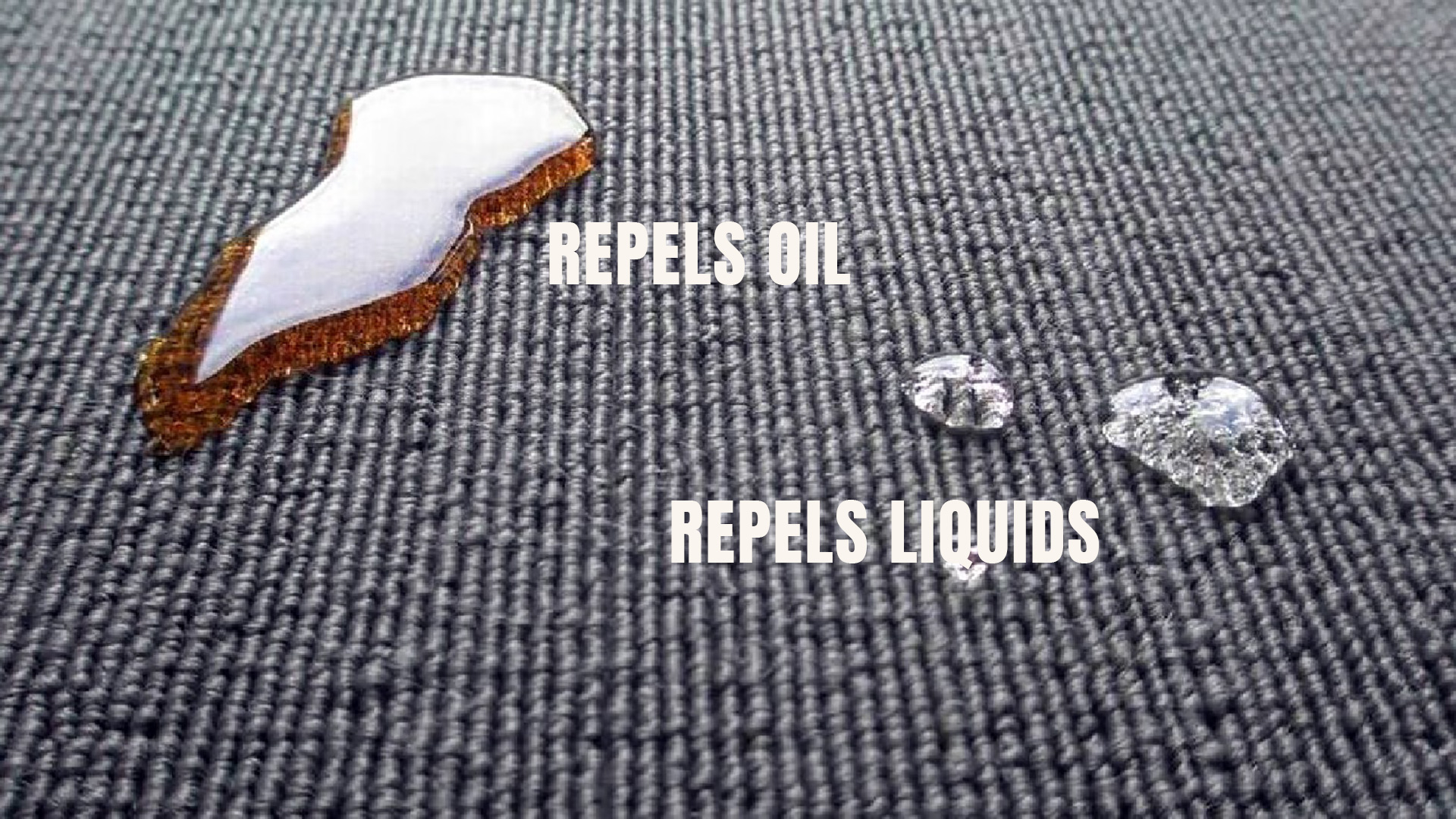 Watch the non-treated seat cushion absorb the liquid and the treated seat cushion prevent absorption to help prevent a stain.
DLR Application Service.
PROTECTION FOR SOFT FURNISHINGS AND APPAREL.
DLR's Technology encapsulates the fibers in a molecular glass coating that bonds with and becomes a part of the surface. This protective coating prevents liquids from absorbing into fabrics and helps prevent stains. CanAm's application services can help you save money.
Key Properties of DLR
Protects textiles from soiling and stains.
Prevents need for replacement purchases.
Protects your company reputation by keeping assets looking cleaner and newer for longer.
Colorless, odorless.
Environmentally friendly, biodegradable.
Reduce cleaning costs.
Easy application.
CanAm Scientific offers an application service for DLR Textile Protection.
A clear and very practical use for the product is asset protection in the form of a physical coating over any floor covering, fabric, or upholstery. Once applied DLR will invisibly protect the fabric from accidental spills. DLR protected surfaces it will become far more resistant to dirt, grime, and stains and the actual process of cleaning will be far easier as only plain water will be needed where once chemicals would be required to achieve the same result.
DLR Protection can be used on any textile.
Shown here: liquid beads up on treated silk.
DLR Protection can help your company.
Reduce unsightly stains.
Reduce replacement costs of stained textiles.
Protect your company reputation by presenting the cleanest possible furniture and uniforms.
Minimize both labour and cleaning chemical costs..
Applications include all carpets, soft furnishings including couches, chairs, and cushions, wall coverings, decorative art pieces, drapes, mattresses, and linens. Also uniforms, coverings, elevators, doors, and high traffic areas.
Shown here: a treated cushion is protected from soiling.